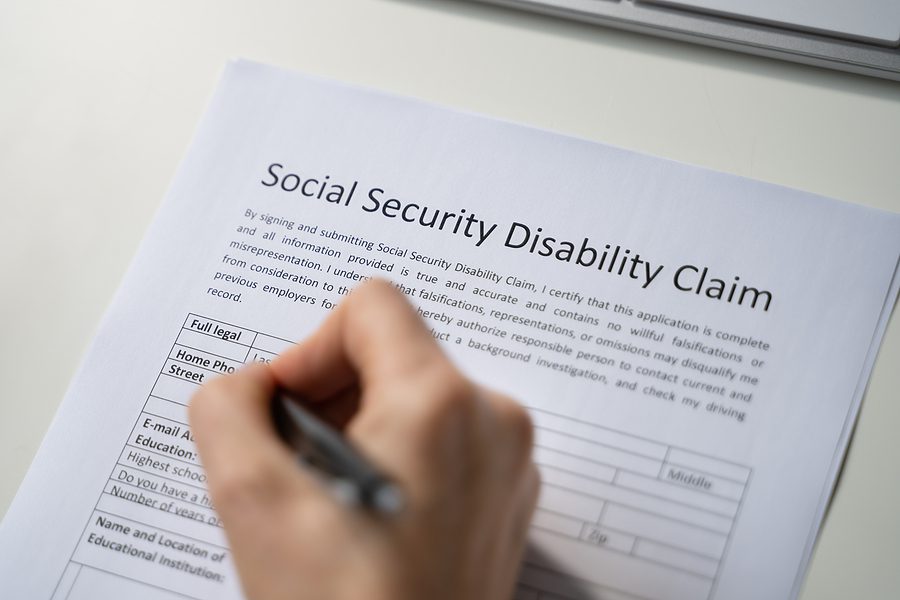 Social Security Disability Appeal Process Explained
If you are no longer able to work due to a medical diagnosis, or you will be off work as a result of an injury or surgery and will be unable to perform your job for at least a year, then you may be eligible for Social Security Disability Insurance (SSDI) or Supplemental Security Income (SSI). Consider hiring an attorney for disability.  An SSDI or SSI lawyer can guide you through the application process and appeals needed to secure your disability.
What Happens if My Social Security Claim is Denied?
If your claim has been denied, you have 60 days to ask for an appeal. If you do not appeal within the time limit, then you lose your right to appeal. The appeal must be submitted on-line or in writing.
In many cases, you may not have presented enough evidence initially, and filing an appeal will give you the opportunity to strengthen your claim. There is no cost for filing an administrative appeal with Social Security.  If your case reaches federal court, then there is a filing fee to file the appeal.  Many claimants who are initially denied are successful in their appeal with the help of an experienced attorney for disability cases.
Do I Need an Attorney for Disability?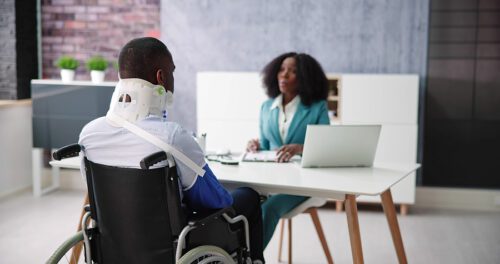 You may choose to have someone help you with your appeal or represent you during the appeals process. Although your representative does not have to be a lawyer, it is highly recommended you seek experienced legal representation when filing for an appeal. Even though filing an appeal is common, it can take a long time to resolve your case. When you are unable to work and are financially counting on your case to be approved, time is very important. An attorney for disability can explain what evidence you need to submit to assist with your appeal and communicate with Social Security on your behalf. Having an experienced lawyer familiar with the SSDI and SSI approval process can help you avoid common missteps in the application process and help you resolve your case.
Steps in the Approval/Denial/Appeals Process
If you are denied Social Security Disability Benefits, it's important to know that this result is common. Most people are denied the first time they file for benefits. You may have to appeal several times before your case is approved.  A denial can occur at Intake, Reconsideration, after an Administrative Law Hearing, during the Appeals Counsel Review, or during a Federal Court Appeal. The Social Security Administration (SSA) requires the completion of a new Social Security Disability Appeal Form each time you file an appeal through Appeals Counsel.  The Federal Court Appeal requires a filing of a Complaint in Federal Court, not an appeal form with the Social Security Administration.
Your first application for benefits, also known as the Intake process, needs to be very thorough. When building your case, it's important to include anything relevant medical treatment in your claim. The SSA will need to review all medical records and any evidence documenting your inability to perform your job. It's common your claim will be denied after you submit your first application.  Don't lose hope.  Typically, this initial review takes 3-6 months.  If your initial intake for disability is denied, then you will file for your appeal on-line or in writing and move to Step 2:  Reconsideration.
After your 1st appeal, your case moves to Reconsideration. A complete review of your case will be carried out by someone who did not take part in the initial determination. The reconsideration process involves reviewing all the evidence initially submitted, along with any new evidence you wish to submit. During Reconsideration, the SSA will determine if you meet all the criteria necessary to receive benefits. It's common for the SSA to ask additional questions about your medical conditions and may possibly order more medical records to review. A medical or mental health evaluation may also be ordered. The Reconsideration process commonly takes an additional 3-6 months to conclude.  It is also common that you will be denied.  Don't lose hope.  If your disability is denied, then you will file your appeal on-line or in writing and move to Step 3:  Administrative Law Judge Hearing.
Administrative Law Judge (ALJ) Hearing
Once you have submitted another Social Security Disability Appeal Form after your Reconsideration denial, the SSA will schedule an Administrative Law Judge hearing. During the ALJ hearing, you will testify under oath. The testimony includes you and typically a vocational expert.  The testimony is recorded by SSA, and an official record of the hearing is made.
The vocational expert is given access to your work history file and becomes very familiar with your work history and the types of job skills you have held during the last 15 years of work. This expert will testify if there are any of your past relevant work (jobs you have done before) you can still perform with your medical limitations and if there are any other jobs you would be able to perform considering your disabilities and limitations.
The Administrative Law Judge that will review your file and hear the testimony has not taken part in either the first review of your claim (Intake) or the second review of your claim (Reconsideration).  The ALJ hearing may occur in person, via video, or over the phone.
It typically takes about a year after your appeal requesting an Administrative Law Judge hearing before a hearing will be scheduled.  An attorney may access your electronic file, submit additional evidence, and file a brief outlining the arguments that support your disabilities with citations to your administrative records.   An attorney will prepare you for the questions and testimony you will encounter at the hearing, attend the Administrative Law Judge hearing with you, call additional witnesses, if needed, and cross-examine the vocational expert.
If you are still being denied benefits after your Administrative Law Judge hearing, then your case can be appealed again and reviewed by the Appeals Counsel. The Appeals Counsel will review the medical and vocational exhibits from the Administrative Law Judge hearing. They will listen to the audio from the hearing and review the written decision of the Administrative Law Judge. The Appeals Counsel can deny your request for an appeal, but if they grant your request, they can either issue a new decision or return your case to the ALJ for further consideration.   It typically takes a year after the appeal to Appeals Counsel to receive a decision.
Finally, if you are denied after the Appeals Counsel reviews your claim, you can file a Complaint in Federal District court to review your disability application. When you file a complaint under these circumstances, you will be required to send the SSA copies of the official complaint.
If You Have Been Denied SSDI or SSI, We Can Help
If you filed for SSDI benefits or SSI benefits and were wrongfully denied, Arthur Law Firm can help you file your appeal and submit additional evidence. Working with an experienced SSDI/SSI attorney is the best way to strengthen your case for a favorable outcome.  Contact us right away (419) 782-9881 for a free consultation.