Client Testimonials
Over the years we have always used the legal services of Arthur Law Firm, The most recent issue being a personal injury case. Attorney Dan Michel did an outstanding job of representing us. We were included in all of the decisions made, no matter how big or small. From our first visit to the final signing of all the legal documents we always felt our opinions mattered. We would definitely recommend Attorney Dan Michel as well as the entire law office to friends and family.
Bob And Julie
5 Star Review
I was dealing with the stressful issue of divorce. Not knowing what the future would hold I turned to Jennifer N. Brown for guidance. Her availability to answer any questions or concerns I had helped me to realize that she truly cared about my needs as a client. Her education and knowledge of domestic law helped me feel more comfortable and informed during the divorce process. I am now living happily with my two children while focusing on a bright future. I am grateful for all of Jennifer's help during this process. I would highly recommend her and this firm to others.
Regina M. Medina
5 Star Review
Dan Michel from Arthur Law Firm was recommended to me by a friend when I was involved in a car accident over a decade ago. Dan fought for me, in and out of court, for over two years to obtain payment for my medical expenses and lost wages. He was always there to listen and offer advice and obtained a financial settlement that was much more than I had anticipated. Since then he has handled all my legal work expertly and is always available to answer questions. I think of Dan and his firm as family and would recommend them to anyone.
Sandra Wagner
5 Star Review
I was in an accident with my two youngest children in February 2012. Thankfully my children were unhurt, but I did have some injuries although minor in the scope of what they could have been, they did disrupt my life quite a bit. I did not retain a lawyer right away, which was a mistake on my part. As the injuries were finally diagnosed I realized I needed to hire someone, so I started researching online and talking to people about who was a good lawyer. Several people and reviews I found Arthur Law Firm online, and they were rated very high. When I first met Dan he was very straightforward and clear about what was to be done and how it would work. He didn't mislead me about what to expect settlement wise and he was also very compassionate and understanding of the stress and anxiety that comes along with this process. I would recommend this firm because everyone I was in contact with in the office was very nice and understanding and even though I'm sure their schedules were busy, I never felt forgotten about.
S.F. Defiance, Ohio
5 Star Review
I was involved in a bad collision when I was working as an over-the-road truck driver. No one seemed to be able to help me, because the collision occurred in Illinois, and my employer was based out of Nebraska. I turned to Jennifer Brown from Arthur Law Firm and she worked very hard to solve the complicated legal challenges in my case. Jennifer is very kind and hard working, and when unfavorable court rulings were made, Jennifer fought those rulings through the appellate process all the way to the Ohio Supreme Court to ultimately obtain a just settlement. Jennifer spent many hours on my case, and kept me very well informed along the way. Jennifer is a GREAT ATTORNEY, and I would recommend her to anyone.
Dan Barerra
5 Star Review
I am not sure there are enough words to express our gratitude in regard to our experience with Jennifer Brown and the staff at Arthur Law Firm. We'll never be able to thank you enough for representing and winning our case for us. Your knowledge and your assertive attitude gave us the sense of security we needed. Your patience to explain all the legal paperwork that came with our case, and the great advice you gave us so we could handle a difficult situation, were very much appreciated. We couldn't believe how much you did for us, you drove out of town to represent us, that's much more than any other attorney would've done. What you did for us was completely outstanding, we are so glad we found someone that goes the extra mile to make sure things were fair, We hope we never have to go through any other legal issues, but if we do you'll be the one we call. We always bring your name up if we ever hear anyone needing legal representation.
Travis and Denise Drenning
5 Star Review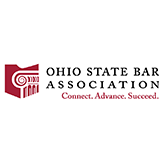 Ohio State Bar Association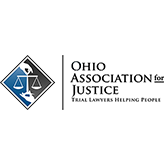 Ohio Association for Justice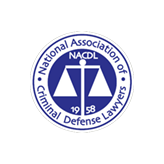 National Association of Criminal Defense Lawyers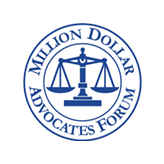 Million Dollar Advocates form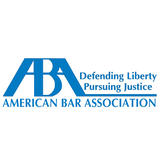 Defending Liberty Perusing Justice

Ohio State Bar Association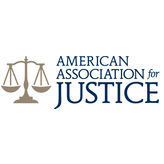 American Association of Criminal Defense Lawyers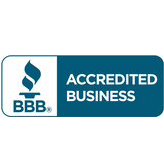 BB Accredited Business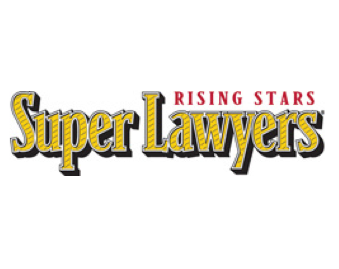 Super lawyers Rising Stars
©2023 Arthur Law Firm Co., LPA All Rights Reserved.