What to Expect After a Serious Motorcycle Accident in Perrysburg, Ohio
Motorcycle accidents are painful, stressful, and traumatic. Not only are you recovering from injuries, but you are facing mounting medical bills, lost wages, and the red tape of dealing with the insurance company. If you've been seriously injured in a motorcycle accident that was not your fault, you need someone who can help you get the compensation you deserve.
What are My First Steps After a Motorcycle Accident?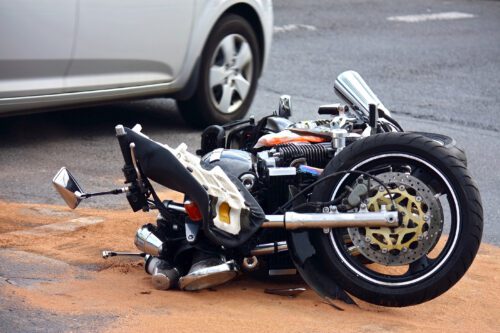 Getting medical attention after a motorcycle accident should be your number one priority. Adrenaline can hide the true nature of many injuries, so even if you feel like you can delay treatment, you shouldn't wait. Delaying medical treatment can not only cause additional harm, but may give the impression to the insurance company and their legal team that you were not seriously hurt and any injuries you later develop are unrelated. Seek care, follow the treatment plan your medical team advises, and keep all your documentation from your medical care. Before saying anything about the accident, even speaking with an insurance adjuster, contact an experienced motorcycle accident attorney in Perrysburg, Ohio. Your attorney can help you know exactly what you need to say.
Dealing with Injuries After a Motorcycle Accident
When more of your body is exposed riding a motorcycle, rather than protected by the car, the injuries you suffer after an accident can be serious. Most accident victims suffer soft tissue injuries, such as bruises, contusions, and road rash. Some victims will have broken bones, some more serious than others. The most serious injuries are traumatic brain injuries and spinal cord injuries, which can cause long lasting physical and mental impairment. Psychological damage is also common after a motorcycle accident. Although initially painful, soft tissue injuries and broken bones can heal completely in a few days to a few months, but traumatic brain injuries, spinal cord injuries, and psychological damage take much longer to heal – and some injuries never heal completely. These injuries can cause persistent headaches, memory loss, dizziness, difficulty concentrating, and even partial paralysis, and therefore can threaten and derail your future well-being. Psychological trauma can interfere with your day-to-day life, even though it can't be seen. Moving on from these injuries is difficult and facing the financial consequences from an injury can make them even more overwhelming.
Can I Deal Directly with the Insurance Company?
You can, but that doesn't mean it's a good idea. The insurance company will seem empathetic as though they are on your side while pressuring you to accept their initial settlement offer. Be wary of this initial offer. Insurance adjusters, as well as the teams of lawyers at the insurance company, are there to protect the interests of the insurance company, not you. They want you to accept a quick, low, settlement because they know that once you have signed the settlement, you aren't able to come back if you find that you have additional damages. The insurance company is counting on your inexperience to manipulate the process in their favor. If it looks like you won't accept their initial offer, they may try to delay the proceedings to force you to accept that low offer or risk losing a payout entirely. When you are recovering from serious injuries and facing mounting medical bills, you may be tempted to take whatever you can get. Having an attorney on our side will help you make the right decisions and protect your future.
Why Should I Hire a Motorcycle Accident Attorney in Perrysburg, Ohio?
An experienced motorcycle accident attorney in Perrysburg, Ohio will offer many benefits as you go through the settlement process. If the insurance companies attempt to deny that your injuries are not as serious as you are claiming, are not related to the accident, or that they are not liable because you were also at fault, your attorney will know how to refute their claims and circumvent their tactics. If the negotiations ultimately fail, your attorney will be able to help you with the next steps of filing a lawsuit. They will help you gather evidence, collect statements from witnesses, and build a strong case. Motorcycle accident settlements are often more complex than car accidents. If you try to negotiate your settlement on your own without an attorney, you are putting yourself and your financial future at risk.
What Damages Can I Claim?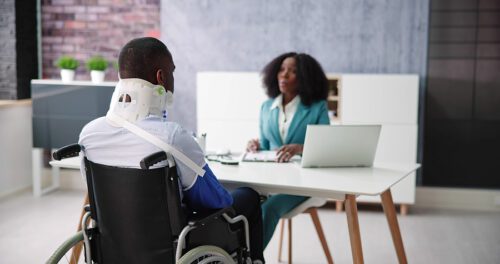 Calculating the damages after a motorcycle accident involves looking at the financial strain the accident has caused you. This will include expenses you are facing right now, like medical bills, damage to your motorcycle, and lost wages from missed work, but should also include compensation for your pain and suffering, the potential for a reduced quality of life, your loss of future earning potential, and additional medical expenses you might incur as a result of your injuries later on. In some cases you may also be entitled to punitive damages if the at-fault driver was especially negligent. Gathering bills is easy enough, but calculating future damages can be complex. An attorney is invaluable when it comes to calculating your losses.
How Much Does a Motorcycle Accident Lawyer in Perrysburg, Ohio Cost?
Mounting medical bills, lost wages, and repairs for your motorcycle are already a financial burden without worrying about the cost of an attorney. It's hard to determine the exact cost up front, since every case is different, however, hiring an attorney will likely increase the value of your overall settlement. With a better settlement, the cost of the attorney is worth the investment. Motorcycle accident attorneys often work on a contingency basis, meaning that you are not required to pay anything up front, and your attorney fees, usually a percentage of the overall settlement, are paid out of the final settlement at the conclusion of your case. The first consultation with the team at Arthur Law Firm is always free, and our Fair and Square Fee Guarantee ensures that your attorney fees will never exceed your net recovery. You can trust the attorneys at Arthur Law Firm to fight for you without the fear that you will pay more in legal fees than you can recover in your settlement. When you have your free consultation, your attorney will discuss all the fees and payments with you to avoid any surprises later.
How to Find a Motorcycle Accident Attorney in Perrysburg, Ohio
The best attorney for you is one who has experience in motorcycle accident cases just like yours. The attorney should have a roster of former clients who were involved in not-at-fault motorcycle accidents that resulted in serious injuries and should be able to give you a rundown of what to expect.
If you have been involved in a motorcycle accident that was not your fault and resulted in a serious injury, you need a local attorney who has experience with motorcycle accident victims to fight for fair compensation on your behalf. Contact Arthur Law Firm  (419) 782-9881 for a free consultation right away. With a trusted motorcycle accident attorney in Perrysburg, Ohio, you can focus on your recovery and get the compensation you deserve.