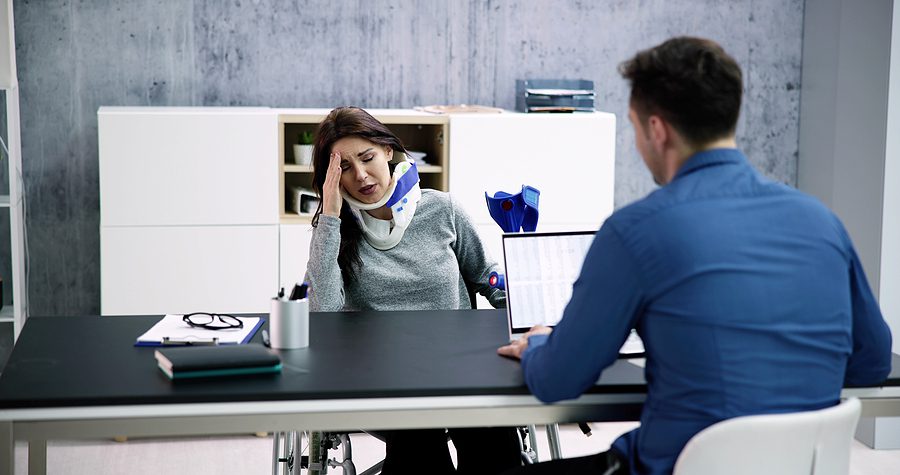 How to Prepare for an Initial Consultation Call with a Personal Injury Attorney
If you've been injured in an accident that wasn't your fault, you may be feeling extremely overwhelmed at the thought of proceeding through the legal process. You have a right to fair compensation, but your idea of fair and the insurance company's idea of fair may not align. You have medical bills that need to be paid, car repairs to address, and if you've been seriously injured, you likely have not been able to work since your accident. It's common to think it won't be a big deal to handle your case on your own, but the settlement negotiations may not unfold in your favor. Hiring a local, experienced personal injury attorney familiar with cases like yours will benefit you in many ways. It's a good idea to contact one as soon as possible after you've been injured in an accident.
Your Personal Injury Attorney Will Need All the Details of the Accident
Meeting with a personal injury attorney for the first time – whether in person or on a free telephone consultation – can feel intrusive. For someone to have a full understanding of your case, you will need to share details of what you're going through personally, vocationally, and financially.
Your personal injury attorney will begin by getting the basic facts from you. Be prepared with the date, time, and location of your accident, copies of any accident reports, and information about any witnesses you were able to obtain, including their contact information. If you have any pictures, statements, or other evidence, make sure to share all those details with your attorney.
If you are contacted by any insurance adjusters before meeting with an attorney, do not provide any information until you are advised by an attorney that it is alright to do so; instead, obtain the name of their company, the individual's name, and the claim number. Then provide this information to the attorney with whom you are consulting.
Your Initial Attorney Consultation
In addition to information about the accident, your attorney consultation will also include the details of your injuries. Be prepared to share everything about your injuries and resulting limitations. This should include copies of your medical bills pertaining to the injuries received, as well as any information about your follow-up care.
Prepare to Discuss Details of Your Expenses
Since you are seeking compensation, you will also need to share how the accident has impacted you financially. This includes your medical bills, lost wages, property damage, and any expense you have incurred as a result. For instance, provide receipts if you have had to hire someone else to mow your grass, shovel your snow, or provide in-home services. Your attorney should also ask about potential future costs, such as continuing medical care, ongoing wage loss, or other future expenses. Be as forthcoming as possible during this initial consultation.
Your Attorney Should Give You Their Initial Thoughts on Your Claim
While a personal injury attorney will obviously need to review your case completely, they should be able to offer some initial thoughts. First, during your attorney consultation it should be determined if you will even qualify for compensation. This is based on the cause of the accident, whether it can be proven the other party was responsible, and the extent of the damages you've suffered. Your attorney will also go through the strengths and weaknesses of your case, the likelihood of whether you will have a successful outcome, and whether an injury claim would be worthwhile under the circumstances.
A Good Personal Injury Attorney Will Explain the Process to You
It's important that both you and your attorney have all the information before you decide whether to move forward. Your personal injury attorney should outline their general process and how they will go about collecting their fee once your case has concluded. Many personal injury attorneys do not require an upfront payment but will take their fee out of your settlement once your case is resolved (contingency fee), and it's important for you to fully understand how that is calculated. There may also be some additional fees that you will be responsible for, and your attorney can disclose all this information up front.
A good personal injury attorney is very beneficial to your case if you've been injured in an accident, and the initial consultation is a good way to get to know your attorney and the strengths of your case. Fighting with an insurance company makes a terrible situation even more stressful, but going through the process with a powerful ally can get you back to your normal life quickly. We believe no one should ever be financially burdened by an accident that wasn't their fault. You're going through a lot already. Negotiating your way through a settlement case without an attorney could jeopardize your compensation. If you've been injured in an accident that wasn't your fault, contact Arthur Law Firm (419) 782-9881 for a free consultation right away.