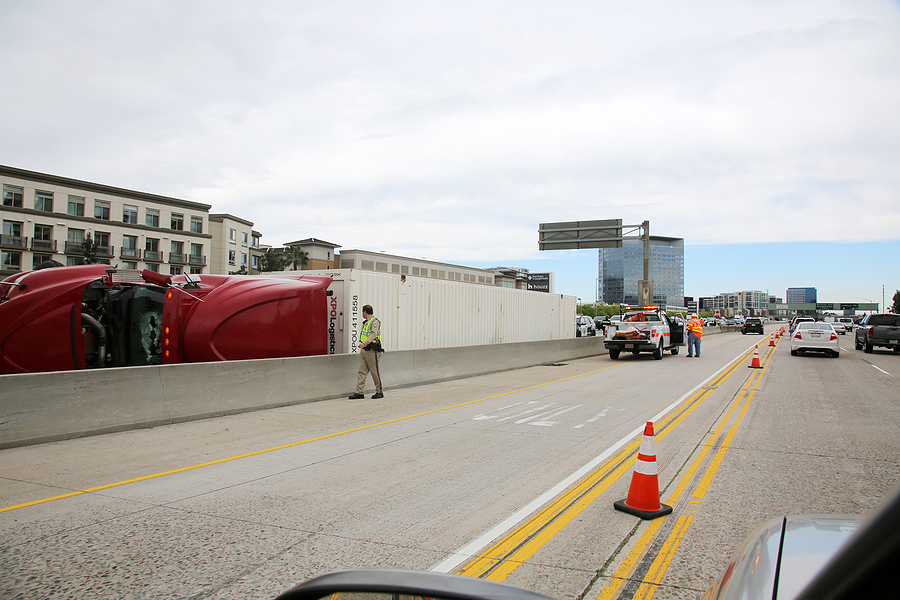 How is a Commercial Truck Accident Case Settled?
If you are involved in a crash with a commercial truck, the most important thing you can do is contact an experienced truck accident attorney as soon as possible. It's not something most people have at the ready-but you'll quickly discover how prepared the truck fleet attorneys are, and every day that goes by without representation could be detrimental to your settlement. Commercial fleets have rapid response teams on scene collecting evidence favorable to their client. You're in for a tough battle to obtain fair compensation, so negotiating with claims adjusters on your own is not going to pan out the way you hope it will, even if the accident wasn't your fault.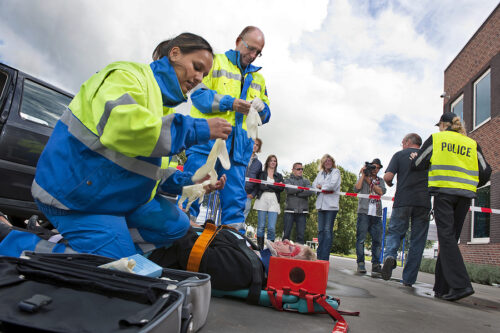 What are the Most Common Causes of a Commercial Truck Accident?
Although there are many reasons commercial truck accidents happen, some of the most common causes we see include:
Driver tiredness and fatigue
Distracted driving
Driving under the influence (drugs or alcohol)
Overloaded or improperly loaded cargo
Poor truck maintenance or inspection
Aggressive driving or speeding
Unsafe or poor hiring practices
While some of the reasons for the accident are the fault of the driver, others are the fault of the commercial trucking company. In addition to pursuing a claim against the driver, we also seek compensation from the trucking company itself, as they have legal responsibility for the driver while the driver is operating its truck. In other cases, the driver may be an uninsured one-person owner/operator.
These trucks may be fly-by-night operations, often referred to as "chameleon carriers" because it changes names and applies for a new USDOT number to avoid government fines and insurance premiums. In this scenario an experienced truck crash attorney needs to look to pursue claims against the trailer owner, the shipper, and/or the broker that arranged for the load. Sometimes these entities are incentivized to do business with these unsafe carriers due to the low freight rates that the chameleons may offer.
Therefore, it is incumbent on trailer owners, shippers and freight brokers to properly investigate these chameleons before assigning loads to them, because unsurprisingly, the chameleons are often the most unsafe trucks on the road.  Your attorney will look closely at the accident and investigation to help determine the best plan for settling your case.
What Compensation Can You Seek?
The size and mass of a large commercial vehicle usually results in major damage to passenger cars in an accident. The fallout can be severe and expensive. In a commercial truck crash case, you are entitled to compensation for damages like:
Hospital and doctor bills
Prescription medications
Ambulance fees
Costs of tests, surgeries, and physical therapy
Future medical costs
Lost wages (past and future)
Property damage
Pain and Suffering
Is a Lawsuit Necessary?
Many truck accident cases never see the inside of a courtroom, and some never even make it to the stage of filing a lawsuit. However, most truck crash cases require a lawsuit in order for the rules of discovery to apply. During the lawsuit your attorney may still work with the insurance company to negotiate a favorable settlement that covers your damages. If an agreement cannot be reached with the insurance company, then your lawyer may advise moving forward to a trial.
Choosing the Right Lawyer for Your Commercial Truck Accident Settlement
When you are recovering from a commercial truck accident, you need a lawyer by your side to help you navigate the process. When you are choosing an attorney, the first thing to look for is someone who has had experience and success with commercial vehicle cases. These accidents are often much more legally complex than other accidents, and you need to find a lawyer who knows how to work with large, commercial trucking companies with legal teams. In addition, your lawyer should have a working knowledge of current commercial vehicle regulations and investigations. These commercial drivers are highly regulated, so your attorney needs to understand those regulations. Investigations can be complex, and your lawyer will need to know exactly what to look for.
If you are involved in an accident with a commercial truck, things can get complicated quickly. The large commercial trucking insurance companies want you to settle for the lowest possible amount, and you need someone on your side who can fight for you and your rights. The financial burden of suffering a truck accident isn't something you should have to bear. We know what you're up against, and we can help. Contact Arthur Law Firm (419) 782-9881 for a free consultation today.