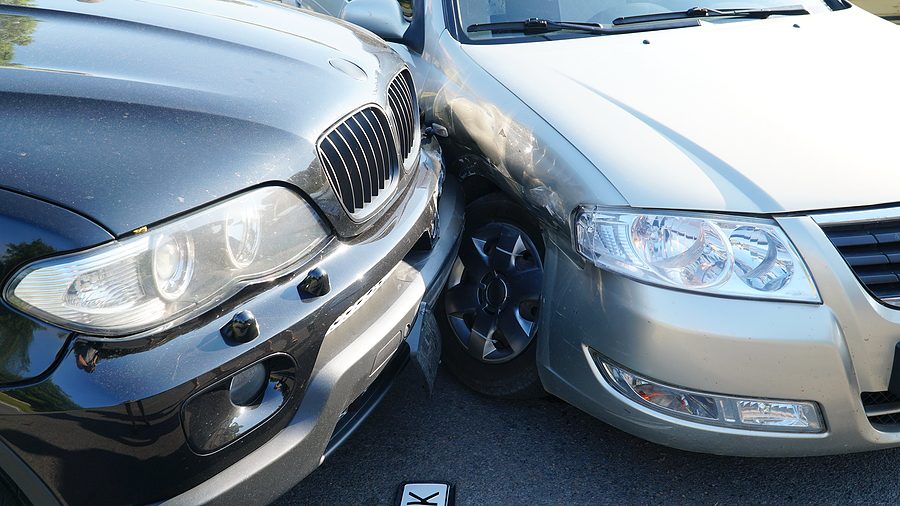 Common Mistakes to Avoid After You've Been in a Car Accident
If you've been involved in a car accident, your first thought is not likely about a future lawsuit. However, if you've been injured in a car accident that wasn't your fault, what you do or don't do afterwards can greatly impact the settlement you ultimately receive. By avoiding some of the most common mistakes, you can get the compensation you deserve and move on with your life after a car accident.
Mistake 1: Not Calling the Police
If you are involved in a car accident and are physically capable of making a call, the first thing you should do is call the police to the scene. Sadly, many feel they can skip this step. Maybe they think that the accident seemed minor, the car was drivable, or they don't feel seriously injured. They got the information from the other driver, and the other driver is suggesting everyone work it out with the insurance company later. Do you really need to get the police involved? Frankly, yes you do. When the police arrive on the scene, they will speak to all parties involved in the accident and document the collision in an official Ohio crash report. In fact, if one party is injured or there is property damage of any kind, you are required by law to notify the police. Having this official Ohio crash report with all of the pertinent details is crucial to any claims you may make in the future.
Mistake 2: Admitting Fault
For many, it's human nature. Something bad happened, and you want to apologize, even if your role was simply being in the wrong place at the wrong time. But before you speak, pause, and let the other driver speak. Take note of everything they say. When the police arrive, be courteous and cooperative, but share only relevant information. If you know the other driver committed a violation, or if you suspect they are under the influence, share that information with the police. However, if you are at all unsure of fault, don't say anything and let the police figure it out. Any admission you make, even just voicing your uncertainty, can be used against you by the at-fault party's insurance company. Do not lie, but if you were not at fault, do not do anything that implies you are accepting responsibility.
Mistake 3: Not Seeking Medical Attention
If you are seriously injured, seeking medical treatment is important to your well-being after an accident. But if your injuries appear minor right away, you may be tempted to delay. This is a big mistake. No matter how minor your injuries seem, one of the best ways to protect yourself after a car accident is to seek medical attention right away. In many cases, you may have serious injuries that don't present signs immediately. Getting medical attention right away will establish any injuries as part of your medical record and connect the injuries directly to the accident. If you don't seek medical attention until later, an insurance company can try to deny or reduce your claim, claiming that the medical treatment is unrelated to the injury you received in the accident. Getting medical treatment started right away will help protect you later.
Mistake 4: Talking Freely to Insurance Adjusters
You have to talk to them after an accident, right? No! It's always better to have someone to speak on your behalf; especially someone with more experience than the adjuster. Insurance companies are businesses with a bottom line. They do not have your best interests in mind. Their goal is to pay out as little as possible, so they hire and train adjusters who will use any tactic possible to lower the value of your claim.
Mistake 5: Not Contacting an Attorney
One of the most common mistakes is not contacting an attorney after a car accident because you plan to handle the claim alone. Car accident attorneys have experience and legal knowledge that you don't have. They can ensure that your paperwork is filed correctly, they can help gather evidence, and they can speak and negotiate with insurance companies on your behalf. Ideally, you should contact a car accident attorney as soon as possible after being involved in an accident where you were not at fault. In Ohio, the victim of a car crash typically has two years from the date of the accident to file a lawsuit, but this doesn't mean you should wait.
The sooner you contact an attorney, the better because your attorney can begin to obtain all the information necessary to help support and document your claim.  Once all of the documentation is gathered, the claim process can begin. This will give you a better chance of getting your case settled outside of court before the statute of limitations expires. Insurance companies will often use tactics to delay the process, especially if they know you are working without an attorney. Allowing yourself to be swayed by these tactics can hurt you. It's important to have someone help you navigate the process to ensure your rights are protected.
You need your energy and focus to be on healing and recovery, not on paperwork and red tape. An experienced car accident attorney will be there to fight for your rights to a settlement you need to move on. If you've been injured in a car accident that wasn't your fault, contact Arthur Law Firm (419) 782-9881 right away for a free consultation.