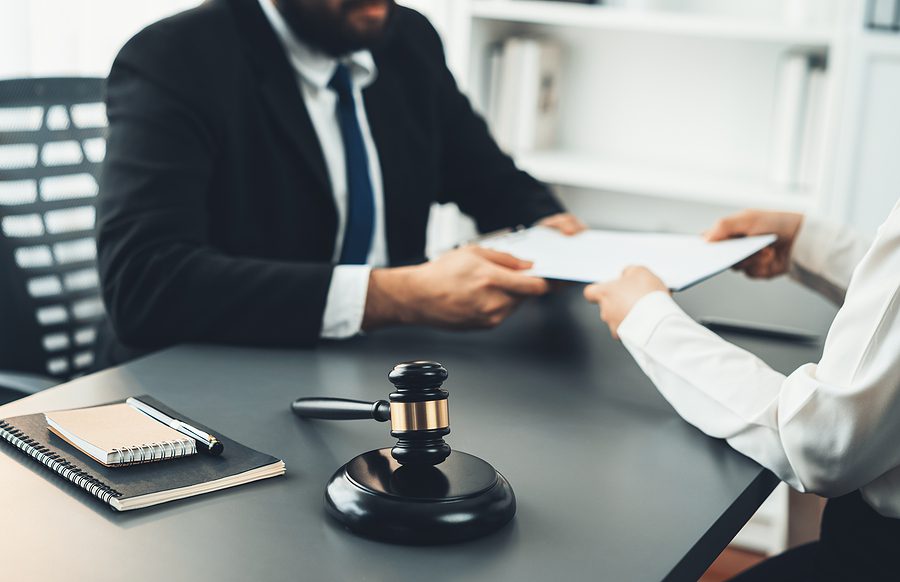 Frequently Asked Questions about Hiring a Car Accident Lawyer
After a car accident, you may wonder if you need to hire a lawyer to assist you to obtain a settlement. If the accident was not your fault, you may think that the process will be simple and straightforward. In theory, the other driver's insurance company should cover all your costs without any hassle. In reality, the insurance company is hoping to pay as little as possible, so having a lawyer will ensure you get the fairest settlement possible.
When Should You Hire a Car Accident Lawyer?
The first step after a car accident is to get medical attention. After that, you want to hire a car accident lawyer as soon as you are able. Your attorney will help to ensure that all available evidence is preserved and gathered should there be questions of fault later. Your lawyer can also advise you on all the steps you need to take throughout the process, and gather the necessary medical documentation to help support the claim. With evidence of fault and medical documentation in hand, your lawyer will be best prepared to negotiate with the insurance company on your behalf. If you wait to hire an attorney until you have become frustrated with the insurance company, you may have missed several crucial steps in the process, or may have said things that could damage your case. Claims adjusters have scripts they follow to try to get you to admit some percentage of fault, which will in turn reduce the amount they have to pay. For instance, someone recently told us about their experience – he said how nice the adjuster was, and how understanding she was; but then she said, "I have one last question: what percentage of fault do you think our driver had, and what percentage of fault do you think you had?" The adjuster was likely reading from a script, and was trained to be as nice as could be. She probably gets a lot of people to say some small percentage of fault, even though the answer is almost always zero!
If you suspect that someone else was at fault for your car accident, set up a free consultation with a car accident lawyer right away before talking to an adjuster!
What Will a Car Accident Lawyer Do for You?
A car accident lawyer is incredibly valuable to you after an accident. They will:
Negotiate with the insurance company on your behalf.
Determine the amount of compensation you are entitled to.
Assist with proving the other party is liable.
Support your claim with evidence and necessary medical documentation.
Explain your settlement options and advise you on how to proceed.
File a case in court, if necessary.
How Much Does it Cost to Hire a Car Accident Lawyer?
If you are already feeling financially stressed after a car accident, you may worry about the cost of hiring an attorney. However, most attorneys who handle this type of accident will work with you. Before you hire an attorney for your car accident, find out if they work on a contingency fee basis. Working on contingency means that your attorney will only get paid if you are able to obtain compensation from the other insurance company (through a settlement or judgment).
Your attorney will get paid directly from your settlement proceeds, usually a percentage of your total settlement. If you are facing a financial burden and worried about the expense of an attorney, this can alleviate your financial worry. In some cases, a settlement won't be able to cover all the out-of-pocket expenses incurred after an accident. Our Fair and Square Fee Guarantee means that when your case is resolved, our legal fees will never exceed your net recovery.
How Do You Choose the Right Car Accident Lawyer?
When you are looking for an attorney, start by looking for one who is experienced in handling local car accident settlements. Your attorney should have an excellent reputation, good reviews, and will be willing to provide references from past clients. Since you will be dealing with your attorney a good deal during the case, look for one who communicates well with you, one you get along with, and most importantly, one you trust to negotiate on your behalf. Ask about their previous experiences with cases like yours and how they were handled. What successes can your attorney share with you? Knowing your attorney has a good rate of success can give you the confidence to move forward.
As a victim of a car accident that wasn't your fault, you are entitled to compensation for your medical expenses, property losses, lost wages, pain and suffering, and other damages to which you may be entitled. Without an attorney, you can quickly become overwhelmed and may be bullied by insurance adjusters into accepting a settlement that doesn't fully cover your damages. Hiring an attorney gives you an experienced attorney in your corner who will fight for you to obtain what you deserve.
We are here to help you. We know what you're up against, and we can help you get a fair settlement. If you've been seriously injured in a car accident due to someone else's negligence, contact Arthur Law Firm (419) 782-9881 right away for a free consultation to discuss your legal options.