A Motorcycle Accident Lawyer in Oregon, Ohio Can Help You Financially Rebuild After Life-Altering Injuries
If you enjoy riding a motorcycle, you know that it comes with a greater risk of being involved in an accident, but this doesn't mean that you should suffer financially should one occur. If you've been seriously injured in a motorcycle accident that was not your fault, you are entitled to compensation for your injuries and property damage. Hiring a motorcycle accident lawyer in Oregon, Ohio is the best way to get the settlement you deserve.
Injuries and Recovery Time You Can Expect After a Motorcycle Accident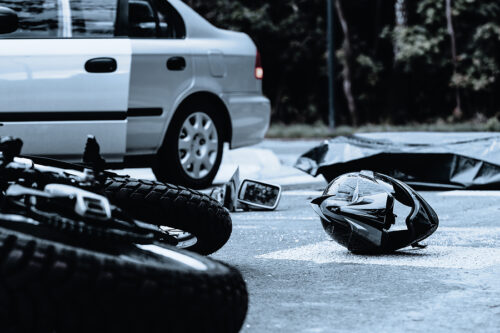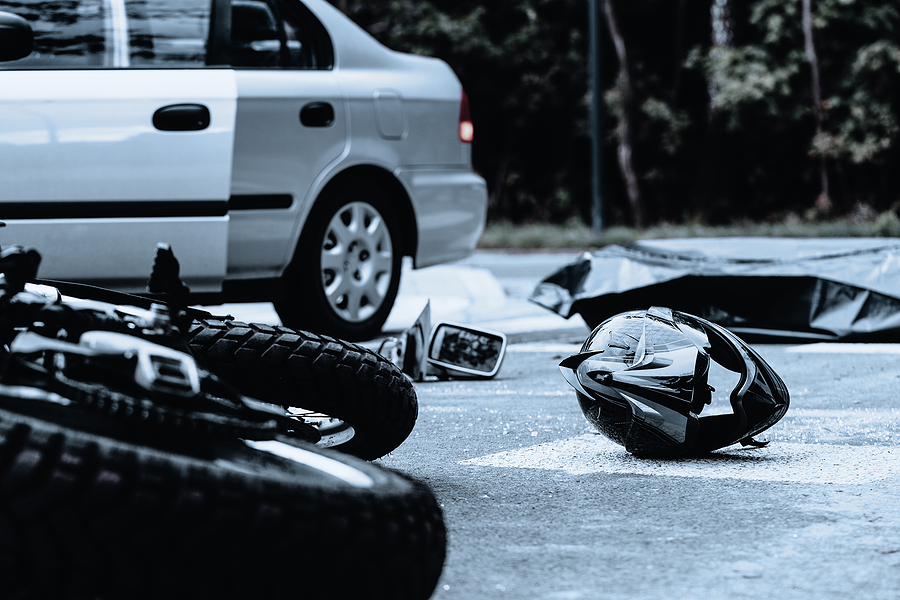 Motorcyclists are at a higher risk of serious injury after an accident because more of their body is exposed. Soft tissue injuries, broken bones, traumatic brain injuries, spinal cord injuries, and psychological damage are all common after a motorcycle accident. Although initially painful, soft tissue injuries and broken bones can heal completely, but traumatic brain injuries, spinal cord injuries, and psychological damage take much longer to heal – and some never do heal completely. Headaches, memory loss, dizziness, difficulty concentrating, and even partial paralysis can threaten and derail your future well-being. Psychological damage, although often overlooked, can interfere with your day-to-day life. Moving on from these injuries can be difficult, and facing the financial consequences from an injury can make things even more overwhelming.
Talk to a Motorcycle Accident Attorney in Oregon, Ohio As Soon As Possible
Many accident victims try to handle the legal process following a motorcycle accident on their own. The truth is, you are already dealing with a lot. Sorting through the paperwork and talking with insurance adjusters without any legal experience can be a huge burden in an already stressful time. Hiring a motorcycle accident lawyer promptly after you've been injured in a motorcycle accident in Oregon, Ohio that was not your fault is extremely beneficial to your case. An experienced attorney that focuses on personal injury law who is familiar with motorcycle accident cases can navigate the complex legal process on your behalf. They will gather evidence, interview witnesses, and build a strong case to establish liability and seek maximum compensation for your injuries and damages. They are privy to the unreasonable tactics lawyers may use to pressure you into a settlement that doesn't cover your damages completely. With their legal knowledge and negotiation skills, they will be able to get you the compensation you need. In Ohio, the statute of limitations for a motorcycle accident claim is two years from the date of the accident. By involving a lawyer early on, you can ensure that important filing deadlines are met. Failing to file a lawsuit within this timeframe can result in the loss of your right to seek compensation.
Risks of Not Hiring a Motorcycle Accident Lawyer
If you choose to negotiate your motorcycle accident claim on your own, you are facing a tough battle. Insurance adjusters, as well as the team of lawyers for the insurance company, are there to protect the interests of the insurance company, not you. They are hoping you will accept a quick, low, settlement. In fact, they are counting on your limited legal knowledge to manipulate the process in their favor with tactics like delaying the proceedings and pressuring you to accept a low offer. If you are recovering from an injury and facing mounting medical bills, you may be tempted to take whatever you can get. Your attorney will know the law and won't let the insurance company get away with unfair negotiations.
Motorcycle accidents are often more serious than car accidents, and because of this, the settlements are often more complex. Riders may think that the evidence will speak for itself in proving fault, and the settlement will cover the damages without issue, but this isn't often the case. If you try to negotiate your settlement on your own without an attorney, you are putting your future at risk. You are in a vulnerable position, you likely lack the necessary experience, and you can easily say or do something that could negatively affect your case.
What Damages Am I Entitled To?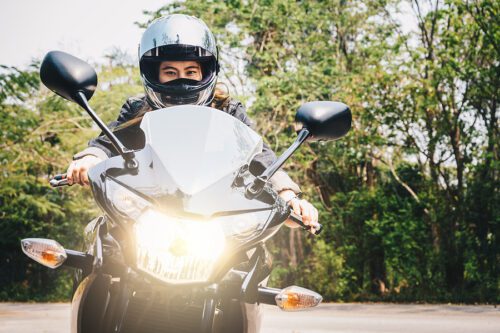 After a motorcycle accident, you will need to establish the value of your claim. Every claim is different and based on the damages and expenses you've incurred and will continue to incur as a result of the accident. Your settlement needs to include compensation for any negative impact the motorcycle accident will have on your life in the future. Your damages can include expenses you are facing right now, such as medical expenses, property damage, and lost wages, but can also include pain and suffering, reduced quality of life, future loss of earning potential, and future medical expenses you are likely to incur as a result of your injuries. In some cases, in which the at-fault driver was particularly negligent, you may also be entitled to punitive damages as well. Calculating damages can be complex, and the insurance companies are counting on the fact that you are unfamiliar with your options and the process overall.
Can I Afford a Motorcycle Accident Lawyer in Oregon, Ohio?
When you are already facing financial obligations related to your motorcycle accident and injuries, you may wonder if you can afford an attorney at all. Motorcycle accident attorneys often work on a contingency basis, meaning that you are not required to pay anything up front, and your attorney fees, usually a percentage of the overall settlement, are paid out of the final settlement at the conclusion of your case. Our experienced motorcycle accident attorneys work on contingency, and a consultation with the team at Arthur Law Firm is always free. Our Fair and Square Fee Guarantee ensures that our attorney fees will never exceed your net recovery because we are here to fight for your right to fair compensation.
Finding a Good Motorcycle Accident Attorney in Oregon, Ohio
When you are ready to hire a motorcycle accident attorney in Oregon, Ohio, you want to make sure you find the right lawyer for your case. Look for one who has the knowledge and experience in cases like yours. If you have been seriously injured in a motorcycle accident in Oregon, Ohio, contact Arthur Law Firm (419) 782-9881 right away for a free consultation. No motorcycle accident victim should be financially burdened by an accident that was not their fault. With Arthur Law Firm in Oregon, Ohio, you can focus on your recovery, while we focus on getting you the compensation you need to move forward.