The Aftermath of a Car Accident in Monclova, Ohio: Legal Considerations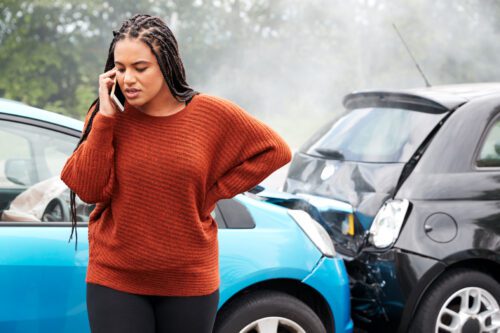 When you've been in a car accident in Monclova, Ohio and are recovering with serious injuries, finding legal representation might not be at the top of your list. The first steps after a car accident are always to seek medical attention and report the accident to the proper authorities. Once available secure a copy of the report. The accident report will help determine fault and document the accident, and immediate medical attention can help you recover more quickly from any injuries.
However, many accident victims who were not at fault find that their struggles don't end with medical treatment. Dealing with the insurance company to negotiate a fair and comprehensive settlement is often a battle of medical bills and insurance companies that most car accident victims are unprepared to face alone. When you have an experienced Monclova, Ohio car accident, you need an experienced car accident attorney to help you through the legal considerations after a car accident so you can focus on your recovery and still get the full compensation you need to put this behind you.
Our Dedication to Monclova, Ohio
At Arthur Law Firm, we are dedicated to serving clients in Monclova, Ohio. We understand everything that goes into fighting for a fair settlement if you've been injured in a car accident that wasn't your fault. We understand the common causes of accidents in Monclova, Ohio, the treatment you'll receive, and how the insurance companies will handle claims. We have a strong commitment to the safety of the community.
Typical Car Accident Hotspots in Monclova, Ohio
While any road can be a risk for car accidents, several routes have a higher risk. Major roadways have increased traffic, especially during peak hours, and when two major roadways intersect, the risk of serious accidents only increases. With many residents already focusing on and sometimes stressing out over their workday during rush hour, attention can be low, and driving defensively is critical to avoiding accidents. Some of the highest-risk roads include: 
US Route 20 (Central Ave)
State Route 64 
When you have an attorney understands these hot spots, traffic patterns, and risks, this expertise will benefit you in your case. They know that certain intersections in Monclova, Ohio are high-risk areas. When accident reconstruction is needed to help with negotiations in a car accident case, having this knowledge of the roads is beneficial.
The Devastating Impact of Car Accidents
Car accidents can have a lasting and devastating impact on victims' lives. A car accident can be traumatizing emotionally as well as physically. Car accidents in Monclova, Ohio can cause serious injuries, including head trauma, broken bones, internal injuries, and long-term damage to muscles and nerves. Emotional trauma can manifest in fear. Fear of being behind the wheel, or even in a car again can be a severe consequence that should not go unaddressed. 
In addition, victims of car accidents often face serious financial challenges. Medical bills, even with insurance, can pile up quickly, putting victims at severe financial risk while they wait for a fair settlement. Many families cannot afford the lost wages that come with recovery from a severe car accident, and the loss of a car is also a big financial hit. This is why insurance companies easily manipulate many victims to accept low-ball quick settlements. Working with an experienced car accident attorney in Monclova, Ohio can help you navigate the legal process after a car accident and will make sure you are compensated fairly.
A Beacon of Legal Support: Why Monclova, Ohio Residents Need An Attorney
Car accident settlements should be straightforward. As the victim, you should be compensated for your lost property, medical expenses, and lost wages, as well as for pain, suffering, and any future losses. Insurance companies should treat the victim as just that – an unfortunate result of an accident that was not their fault. However, this isn't the case. Insurance companies will often go out of their way to settle with the victims for as little as possible, pressuring them to take any offer they get, risk getting no payout, or have bills in collection. Because future losses (reduction in future earning potential, future medical bills, loss of enjoyment of life, pain and suffering, and permanent injuries) are more difficult to calculate, insurance companies are quick to pass them over or claim that they are unrelated to the accident. Some insurance companies may even challenge the victims by implying that their injuries and losses are not severe, that they were partially at fault, or that they are "lucky" to get anything. Many car accident victims who don't understand their full legal rights fall prey to these tactics, and once you've accepted a settlement, you can't go back and change it. Car accident victims need legal support to focus on their recovery while someone experienced and knowledgeable about car accident compensation can fight for their rights.
Why Choose a Local Monclova, Ohio Car Accident Attorney
When you seek help from an experienced, local attorney for your car accident, you want to find one who has successfully settled cases like yours and is familiar with the community, the roads, and the recovery process for car accident victims. We understand the roads, the medical facilities, the local insurance companies, and the struggles you are facing as a victim of a car accident that wasn't your fault. If you've been seriously injured in a car accident, call Arthur Law Firm (419) 782-9881 for a free consultation immediately. Our Fair & Square Fee Guarantee ensures that your attorney fees will never exceed your net recovery, and with our attorneys on your side to handle the negotiations, you will get what you need to move forward with your recovery.