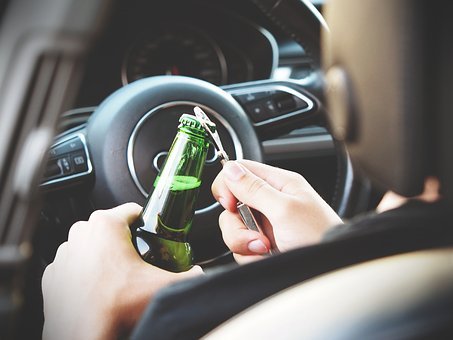 Injured by a Drunk Driver? Here's What You Should Do
We live in a digital society where constant communication, convenience, and easy access to services are hallmarks of how we live our daily lives. As a result, when someone has had too many alcoholic beverages, they have more options than ever before to avoid driving. That is why, with consistent access to a taxi, friend, or family member at the other end of a phone or a ridesharing app available at the touch of a screen, it is incomprehensible that drunk driving accidents continue to claim more than 10,000 lives every year.
Every two minutes, someone in the United States receives an injury in a drunk driving crash. If you or a loved one are among them, it is crucial to take the correct actions in the minutes, hours, days, and months after the collision. We have designed this brief guide to help you during what can be a very difficult situation.
Know What to Do After a Drunk Driving Crash 
Nobody leaves their home or place of business and enters the roadway intending to be struck by a drunk driver. However, preparedness is key and can make all the difference when facing the aftermath of a crash.
Keep the important steps below in mind:
Call 911. After an accident, it is crucial to contact the police first. Once on the scene, these trained professionals will discern whether anyone involved is intoxicated and can take the appropriate action. If anyone is seriously injured, police can request an ambulance or other first responders at the scene to assess any injuries. Finally, the police will examine the accident scene and construct a detailed accident report, which is essential for any insurance or personal injury claim.
Perform Your Own Documentation. If you can note the license plate, make, model, and color of the other vehicle as you wait for the police to arrive. In addition, include a description of the other driver. This will help you ensure your ability to pursue an insurance claim or personal injury claim even if the other driver flees the scene and can help solidify the police report's details.
Receive Medical Help. Even if you do not think you are seriously injured, it is crucial to seek medical help as soon as possible after your accident. Many serious injuries, such as whiplash, internal injuries, and traumatic brain injuries, may not present until later. Unfortunately, if you refuse initial medical treatment, your insurance company or the other driver's attorney may attempt to claim that your injuries must not have been very serious and do not require medical help or compensation for medical bills.
Contact Your Insurance Company. Once you have received treatment and can accurately assess the incident, notify your insurance company. In many cases, if the other driver's insurance company receives notice that the other driver faces a DUI conviction and has caused injury and property damage, you may be able to seek a settlement. Notify both companies involved that you intend to seek full compensation for your medical bills and other losses.
Contact a Trusted Personal Injury Lawyer. Alternatively, speak with a personal injury lawyer well versed in the legal intricacies surrounding DUI accidents. A lawyer can help you communicate with both insurance companies and seek a fair settlement for your losses. Or, if your injuries are serious or your losses severe, you may want to pursue a personal injury claim against the other driver.
Request the Professional Help You Deserve
The time after an accident involving a drunk driver can be stressful and confusing—particularly if you are undergoing medical treatment or dealing with the recovery process. Let an experienced local personal injury lawyer help you navigate the complicated insurance and legal process so you can focus on your recovery.
In Northwest Ohio, you can turn to the professional team at Arthur Law Firm Co., L.P.A.. Our experienced car accident lawyers have helped Ohioans seek fair compensation for reckless driving and drunk driving-related incidents for years.
If you or a loved one have injuries due to a drunk driver, contact us today to request a personal consultation.