How is Fault Determined in a Car Accident?
Being involved in a car accident can be frightening and stressful. No matter how clear-headed you intend to be in situations like this, sorting through the developing scene of an accident you did not see coming can be very overwhelming.
Seeking medical attention is an obvious first step, and in the case of serious injuries, it's likely there was a witness at the scene who quickly called 911 on your behalf. While medical personnel tended to your injuries and asked you questions, the police may have spoken with you about what happened. An accident report was compiled based on statements from everyone involved as well as eyewitnesses who saw the whole thing.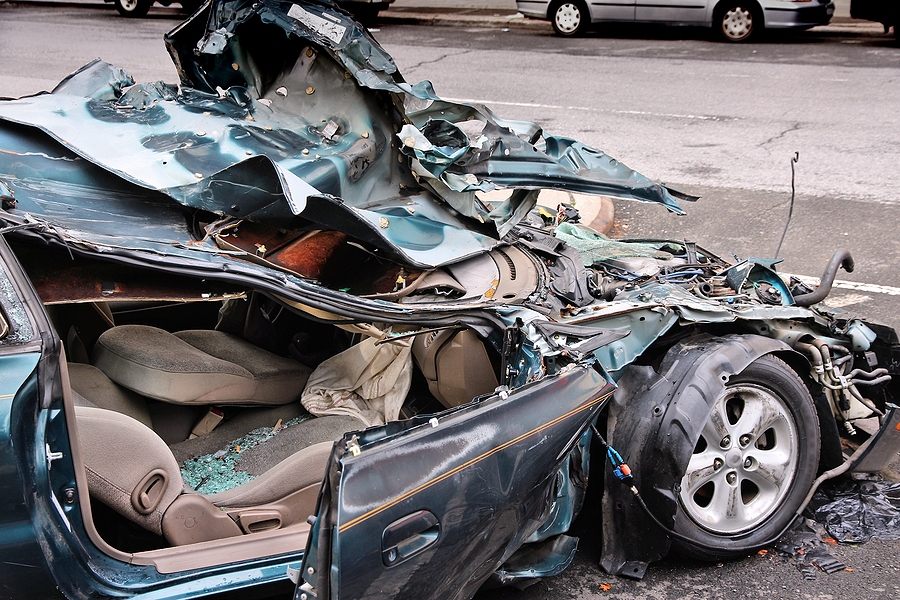 You may have felt a sense of relief knowing everyone is going to be ok, the person at fault for the accident will be held accountable, and you won't have to worry about how you'll cover medical bills and lost wages because the person who hit you had insurance coverage.
Who Determines Fault?
Determining fault in a car accident establishes who caused it, and therefore which insurance company will be financially liable for the repairs and medical expenses incurred by everyone involved. Sometimes fault is straightforward and can be determined by either police at the scene, or the insurance company after reviewing the police investigation. Rear-end collisions are almost always the fault of the car who hits from behind, even if the driver who was hit stopped short. In this type of accident, one car will have rear-end damage and one will have front-end damage, so it will be very clear who was at fault. There are other common accidents where fault is easy to determine, such as broadside or left-turn collisions. Other accidents are less easy to determine, and in these cases, the insurance company will be relying on the written report from the police officer who responded to the accident.
When Should You Contact a Car Accident Lawyer?
Hindsight is always 20/20, and most of us don't have a car accident attorney at the ready. It's easy to say, "Call an attorney right away if you've been injured in an accident." The reality is you didn't think you really needed one. You weren't at fault for the accident, and the other driver had insurance.
Recovering from your injuries may be taking longer than you expected, and medical bills are adding up quickly. The financial burden of lost wages is painfully clear and sorting through the confusing paperwork related to your accident can be stressful. The way things are falling into place is not how you expected things to go. The medical bills you thought would be fully covered by the at-fault driver's insurance are being scrutinized and bounced from one insurance company to the next without any payment. It appears that the bills are now becoming your responsibility to pay and you're feeling hopeless as you try to make sense of this drastic turn of events.
What are the Advantages of an Experienced Car Accident Lawyer?
Damage alone cannot automatically prove fault, and in some cases, there may be reasons to believe the accident could result in shared responsibility. In fact, insurance companies are counting on this, and they will be working hard behind the scenes to find any reason not to pay. In the months after an accident, the at-fault driver's insurance company may begin to deny claims and refuse to pay your medical bills. Without the help of an experienced car accident lawyer, you may end up with medical bills to pay at a time when you are already financially strapped due to lost wages as you continue to recover from your car accident injuries.
The legal implications of a car accident can be very complex. You have a right to fair compensation, and you're entitled to much more than the insurance company wants to give you. An experienced car accident attorney knows exactly how to navigate you through this legal process to get you what you deserve. The financial responsibility of an accident that wasn't your fault shouldn't fall on your shoulders. If you've been injured in an accident, you need a trusted partner to get you the compensation you're entitled to. We are here to help. Contact Arthur Law Firm  (419) 782-9881 for a free consultation to discuss the details of your recent car accident with our team of experienced car accident lawyers.