Hiring a Car Accident Lawyer in Holland, Ohio is Essential to Getting the Compensation You Deserve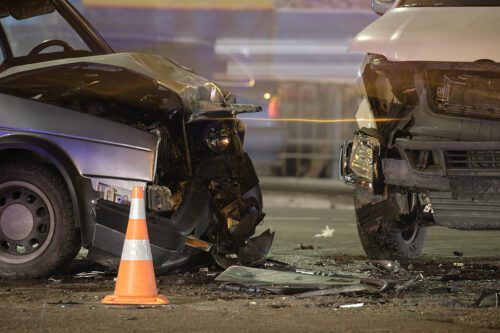 Holland, Ohio, is no stranger to the dangers of car accidents. With its close proximity to Toledo, a lot of traffic on the roads in and around Holland puts drivers at risk. When you or someone you love has been seriously injured in an accident caused by another driver, it can be a devastating experience. Moreover, the legal process for determining who was at fault and seeking fair compensation can be complicated and time-consuming.
That's why a dedicated, experienced local car accident lawyer is essential for anyone in Holland who has been injured in a car crash that wasn't their fault. A knowledgeable attorney familiar with the area and has succeeded in matters like this can offer invaluable assistance in navigating the legal system and fighting for financial justice.
The Roadways of Holland: Where Accidents Can Happen
Despite being a smaller city, Holland is right in the middle of some of Ohio's busiest roadways and highways. It is located just off Interstate 75, which connects Toledo to Michigan's Upper Peninsula. The nearby cities of Maumee and Perrysburg also supply a healthy dose of traffic on the roads near Holland. Unfortunately, this means drivers can easily get into car accidents due to distracted or negligent driving.
The following are some of the roadways in and around Holland, Ohio that are the most prone to car accidents:
Airport Highway (SR-2): A popular transportation route for commuters and travelers, Airport Highway runs east-west through Holland. It can become congested during peak hours, increasing the potential for collisions on this roadway.
Holloway Road: Holloway Road is a residential route that links various neighborhoods and can become especially busy during peak commuting times. With so many drivers on this small stretch of road, it's not uncommon for accidents to occur due to speeding or other forms of negligence.
McCord Road: McCord Road is a major local artery, running north-south through Holland and carrying moderate to heavy traffic at certain times. With so many drivers on the road during school drop-off and pick-up times, it's important for motorists to be especially cautious and aware of their surroundings to avoid accidents.
Springfield High School Area: Roads around Springfield High School, such as South McCord Road and East Airport Highway, can experience traffic congestion during school arrival and dismissal times.
Crissman Park: The roads in and around Crissman Park, such as Crissman Drive and North McCord Road, can become congested during recreational events or sports activities.
Holland-Sylvania Road: Holland-Sylvania Road is a major road located near Holland that sees a lot of traffic, particularly in retail areas and business districts.
The Devastating Impact of Car Accidents
When a car accident caused by another driver results in serious injury or death, the consequences can be devastating, both for the victim and their family. In addition to physical pain and suffering, emotional impacts can cause lasting psychological trauma. Victims may sometimes face long-term or permanent disabilities that significantly alter their lives.
The financial burden of medical bills and lost wages can be overwhelming for those who were not at fault. In addition to immediate expenses, victims may also need long-term care or rehabilitation services that add even more to their cost burden. To make matters worse, insurance companies often seek to minimize or deny claims to save money, leaving accident victims without a lifeline in their time of need.
Why You Need a Car Accident Lawyer
An experienced lawyer with knowledge of car accident law can be invaluable in helping victims seek financial justice for their suffering. The right attorney will have extensive experience dealing with insurance companies, handling settlement negotiations, and developing cases for court. They can offer essential guidance with the legal process, from gathering evidence and building a strong case to filing paperwork and navigating complex legal issues.
In addition to helping victims obtain fair compensation, an experienced lawyer can also provide peace of mind in knowing their interests are protected throughout the process.
With so much at stake, it's important to find a car accident attorney who is knowledgeable and trustworthy. At the Arthur Law Firm, we are committed to helping those injured in car accidents obtain the justice they deserve.
Our team of experienced attorneys offers personalized guidance and can provide the support needed throughout every stage of the legal process. We understand the emotional and financial strains victims face after a car accident, and we strive to protect their rights.
Our Commitment to Holland, Ohio
Our legal team has deep roots in this area and an understanding of roadways in Northwest Ohio that can lead to car accidents. We are committed to providing personalized representation and support when our clients need it most.
We offer comprehensive legal services related to car accidents, including gathering evidence, assessing fault, negotiating settlements with insurance companies, and representing victims in court. We are dedicated to protecting our clients' rights and ensuring they receive the financial compensation they deserve. No matter how complex your case may be, we will fight for your interests every step of the way.
We understand that taking on legal challenges can be intimidating, especially while recovering from an injury. That's why the Arthur Law Firm is here to provide clear guidance and comprehensive legal advice.
Contact Us Today for Your Car Accident Case
If you or someone you know has been involved in a car accident, the experienced legal team at the Arthur Law Firm can help. We are dedicated to providing personalized guidance and fighting for financial justice on behalf of those impacted by car accidents throughout the Holland, Ohio, area.
Our commitment to the Holland, Ohio, community is unyielding; no matter how complex your case may be, we'll fight for your rights and ensure you receive the financial compensation you deserve. Contact us today at the Arthur Law Firm to schedule a consultation and get started on your car accident case.