Legal Considerations After a Semi-Truck Accident in Bowling Green, Ohio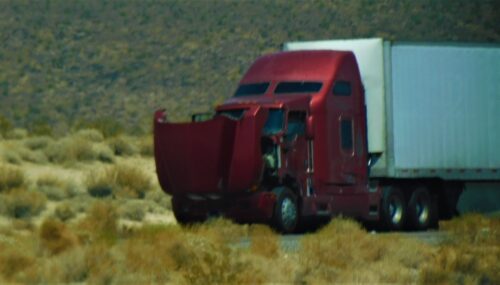 Bowling Green, Ohio is a beautiful place to live, but semi-truck traffic is prevalent as it sits alongside several major roadways, including I-75 and State Route 6. While this is usually nothing more than a minor annoyance, an accident with a commercial truck can have a severe and long-lasting impact. Suppose you have been seriously injured in an accident with a semi-truck. In that case, your priority after seeking medical attention should be to contact a Bowling Green, Ohio semi-truck accident attorney to help you get the compensation you deserve.
Negotiating With Insurance Companies
When two passenger cars are involved in an accident, both likely deal with insurance companies dedicated to personal insurance policies. But semi-trucks are commercial vehicles, and the semi-truck drivers represent the company they drive for. This means you will be dealing with a commercial insurance company. Commercial insurance companies are less concerned with the victim and far more concerned with reducing liability for their drivers and their fleet. Because these are often large companies, they have a full staff of attorneys dedicated to minimizing liability and protecting their bottom line. After a semi-truck accident, the driver will immediately contact their company, and the insurance company will spring into action, often before the first responders have even left the scene. 
While you are being transported for medical attention and the police are creating an accident report, the team working on behalf of the commercial insurance company will start gathering any possible evidence that will be favorable to their own side. While all insurance companies are interested in protecting their bottom line, commercial trucking companies and their insurance teams are looking to minimize any and all potential fallout. This puts you in a very unfortunate place. While you are dealing with and recovering from serious injuries, the insurance companies are working to prove that you don't deserve the settlement you need to move on.
Semi-Truck Accident Cases in Bowling Green, Ohio are Complex
Truck accidents have so many legal complexities that taking on this fight yourself is unrealistic. Fleet insurance companies are counting on you not understanding the full legal responsibilities of their drivers, the liability held by the trucking company, and what you are entitled to as the victim. They know that you are vulnerable and scared, and they will likely try to pressure you into accepting a quick settlement far less than you need to recover financially. When you have a Bowling Green, Ohio semi-truck accident attorney working for you, they are experienced in cases like yours and know the legal complexities associated with semi-truck accidents. An attorney knows the tactics an insurance company may use, and they will be prepared with their resources. If you've been injured in a semi-truck accident that wasn't your fault, it's important to contact an attorney as soon as you can so they can begin building your case.
Hotspots for Truck Accidents in Bowling Green, Ohio
Ohio is a high-traffic state, with a strong presence of commercial trucks moving through. The severe weather Ohio can face, alongside heavy traffic congestion and complex road layouts can all combine to make several Bowling Green, Ohio areas hotspots for semi-truck accidents. Some of these areas include:
Downtown Bowling Green and Commercial Districts – Main Street and Wooster Street often have heavy traffic, including many semi-trucks making deliveries on local roads. The industrial facilities in the area also contribute to more semi-truck traffic.
State Route 25 connects Bowling Green to many other Ohio communities and often has a mix of cars and trucks.
US Route 6 – Route 6, especially at the I-75 interchange, is potentially risky for commercial truck accidents.
Interstate 75,  as with most interstates, involves a mix of passenger and commercial traffic and can sometimes become very congested, increasing the risk of accidents. 
Because our semi-truck accident attorneys are local to Bowling Green, Ohio, we understand the high-risk accident areas. Our expertise with the roads and traffic patterns can benefit you as the victim. 
The Devastating Impact of Semi-Truck Accidents
Any accident can be serious, but in an accident involving a car and semi-truck, the car very rarely comes out unscathed. Many victims of semi-truck accidents in Bowling Green, Ohio face serious injuries, such as broken bones, head, neck, spinal cord trauma, internal injuries, and nerve and muscle damage. Recovery from these injuries can take a long time and a significant amount of therapy and treatment. Some damage may never completely recover. 
Financially, recovering is difficult as well. More severe injuries mean larger medical bills, longer treatments, and more missed work. As medical bills mount and income drops, many victims will find themselves in a terrifying place. Lasting damage will hurt future earning potential, creating ongoing medical expenses, and pain and suffering can decrease the quality of life for victims. Losing a vehicle is not a loss most families can easily absorb. As negotiations with commercial insurance companies drag on, many victims are tempted to take whatever settlement they can get, even if it hurts them in the long run. Having an experienced semi-truck accident attorney in Bowling Green, Ohio helping you through the legal process can take much of this financial stress off your plate. Semi-truck accident injuries can result in significant physical and psychological damages. With our Fair & Square Fee Guarantee, we promise that when your case is resolved, our attorney fee will never exceed your net recovery.
Choosing a Local Bowling Green, Ohio Semi-Truck Accident Attorney
You will have many decisions coming at you from every angle as you begin to navigate life after an accident with a semi-truck. Choosing an attorney can be overwhelming when you are already stressed. At Arthur Law Firm, we understand the rules and regulations semi-truck drivers should adhere to, and we have experience settling cases like yours. We know the roads, how to negotiate with insurance companies and the law. If you have been seriously injured in an accident with a semi-truck in Bowling Green, Ohio and it wasn't your fault, contact us as soon as possible so we can help get you on the right path to recovery with a settlement you deserve. Contact us at (419) 782-9881 for a free consultation immediately. We can help get you on the right path to recovery.