The Aftermath of a Car Accident: Legal Considerations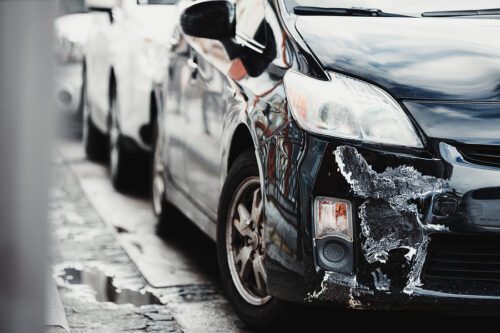 Rossford, Ohio, is a small city located just south of Toledo. It is near the Ohio Turnpike and I-75, making it a perfect location for commuters and visitors alike. However, car accidents are not uncommon in Rossford due to its proximity to these major highways.
If you have been involved in a car accident in Rossford, taking immediate steps to protect yourself and your rights is essential. Seek medical attention for any injuries you may have sustained and notify the authorities so they can investigate the accident scene. Be sure to gather any evidence that could help determine who was at fault for the accident.
Car accidents can have serious consequences, both financially and physically. Victims can suffer from extensive medical bills, lost wages due to time off work, and even permanent physical damage in some cases.
It is important to know that you have legal rights and options if you are involved in a car accident. An experienced Rossford car accident lawyer can help you navigate the legal process and ensure that your rights are protected.
Our Dedication to Rossford, Ohio
At the Arthur Law Firm, we have been dedicated to helping Rossford car accident victims for many years. We understand the unique dynamics of the roads and highways in this small city and the surrounding areas and the legal considerations that can arise following any type of vehicle collision.
Our highly experienced legal team deeply understands Ohio law and how it applies to auto accidents, and we have the knowledge and resources to handle various claims. We are committed to providing personalized legal representation for each client so you can be sure your case is in the best hands possible.
We understand that car accidents can have devastating consequences, particularly when they involve serious injuries or fatalities. Our attorneys will fight to ensure you get the compensation and justice you deserve. We will work tirelessly to help you recover financially from any expenses incurred due to the accident and to secure a safe and secure future for yourself and your family.
Common Car Accident Hotspots in Rossford, Ohio
At Arthur Law Firm, we understand the unique environment that Rossford drivers face daily. Our attorneys have an in-depth knowledge of local roads and intersections, along with their associated challenges and dangers. We are experienced in identifying potential causes of car accidents, such as inclement weather, road layouts, traffic congestion, or distracted driving. With our insight into these typical accident hotspots, we can help victims get the justice and compensation they deserve.
With that in mind, the following are the most common areas where collisions occur in and around Rossford, Ohio:
Dixie Highway (SR-25): Dixie Highway is a major north-south route that runs through Rossford and passes into Toledo. It can be a busy road, particularly during peak commuting hours, making it one of Rossford's most common hotspots for car accidents.
Eagle Point Road: Eagle Point Road is a popular access point to Maumee Bay State Park and can be particularly busy on weekends and holidays. This increased traffic often results in car accidents in Rossford near the park entrance.
Route 795 (E. Broadway Street/W. Elm Tree Road): Route 795 runs through Rossford and connects to Perrysburg. This can be a busy road, particularly during rush hour traffic.
Crossroads: Intersections and areas located near the I-75 and I-80/90 (Ohio Turnpike) interchange can be especially dangerous due to the increased traffic and the numerous on-ramps and exits in close proximity. These roads can become congested quickly during times of construction or incidents on the highways, making them a common site for car accidents in Rossford.
Car Accidents in Rossford, Ohio: A Complex Legal Landscape
Car accident cases can be complex and involve a wide range of legal issues. From liability determinations to medical bills, the process of securing justice and compensation can be difficult for those who don't have experience navigating the legal system. Furthermore, insurance companies are often quick to deny claims or offer settlements that may not adequately cover all of a victim's expenses
This is where an experienced car accident attorney in Rossford, Ohio, can greatly assist. Our attorneys at Arthur Law Firm know the local laws and regulations that apply to car accidents in this area and how to build an effective case on behalf of our clients. We understand that every situation is unique and will create a customized legal strategy based on your needs.
The Impact of Car Collisions: Unveiling the Consequences,
Car accidents in Rossford, Ohio, can have devastating consequences for victims and their families. In addition to potential property damage, car accidents can lead to severe physical injuries or even fatalities. Victims may experience broken bones, spinal cord injuries, traumatic brain injuries, burns, or other internal organ damage.
In many cases, these physical injuries can have long-term consequences, even after initial medical treatment has been completed. For example, victims may suffer from ongoing chronic pain or have limitations on their ability to work or engage in activities they once enjoyed. In extreme cases, victims may be unable to return to work due to permanent disabilities caused by the accident.
Moreover, car accidents can also cause psychological trauma for victims. Survivors may experience depression, anxiety, or post-traumatic stress disorder (PTSD) due to the emotional trauma of the accident.
At Arthur Law Firm, we understand the severity of these accidents and the impact they can have on victims' lives. Our attorneys will fight for you to ensure that you get the justice and compensation that you deserve so that you can focus on your recovery without worrying about financial burdens or medical bills.
Why Choose a Local Rossford, Ohio Car Accident Attorney
At Arthur Law Firm, our team of experienced attorneys is here to help you get the justice and compensation that you deserve. Contact our office today if you or a loved one have been involved in a car accident in Rossford, Ohio. We will review the details of your case and create a personalized legal strategy to help you get the best possible outcome. Contact us at Arthur Law Firm to schedule a consultation.