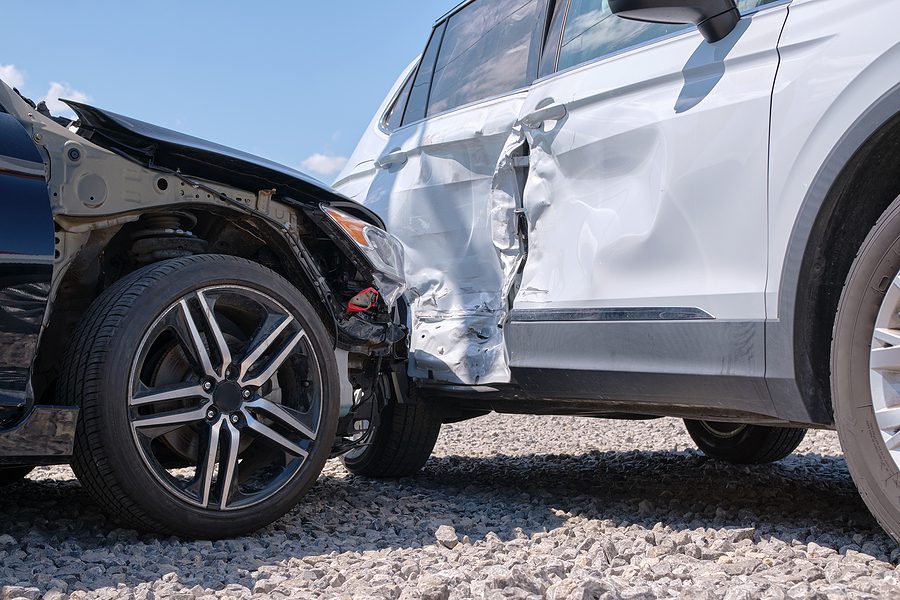 Can You Receive a Car Accident Settlement if You Aren't Permanently Injured?
Any car accident can cause injury. Some injuries are minor and may heal relatively quickly, and some can cause permanent, life-altering outcomes. Even if your injury isn't disabling, if you were in a car accident that wasn't your fault and you incurred medical bills, and pain and suffering, you are entitled to obtain a fair car accident settlement.
What Injuries are Eligible for Settlement Claims?
You do not need to have a permanent injury to receive compensation after a car accident. Temporary injuries (injuries that completely heal) are also eligible, as they necessitate medical treatment, cause pain and require missed time from work. Temporary injuries can include broken bones, back or neck injuries, concussion, whiplash, burns, internal injuries, soft-tissue injuries, and post-traumatic stress disorder (PTSD). While these injuries can last for varying lengths of time, they are all disruptive and can result in claimable damages.
What Damages Can You Claim?
Calculating damages means figuring out the monetary value of your injuries, or how much your accident and resulting injuries have cost you in financial terms. Some are easy to calculate, such as the amount you spent on medical treatment, or the wages lost from not being able to work. But others can be more subjective, such as emotional distress or pain and suffering. Generally, no matter the severity of the injury, you are entitled to be compensated for the following:
Medical treatment (past and future)
Lost wages (past and future)
Pain and suffering
Mental stress
Property damage
When assigning a monetary value to each, an experienced car accident attorney is invaluable in helping to establish the amount of compensation you may be entitled to receive.
What Do You Need to Do After a Car Accident?
Even if you don't think you've been seriously injured, you should always seek medical care after a car accident. Some injuries are immediately recognized, but others are not so obvious or immediate. Shock and adrenaline will often mask symptoms, and some symptoms start off mild and get worse hours or even days after an accident. Because injuries can be worse than you think, it's important to get checked out by medical professionals. Not only will you get a comprehensive assessment, but you will have the documentation from an objective third party that will be helpful when the at-fault party challenges you later.
How Do I File a Claim After a Car Accident?
After the police have filed their report and assigned fault for the accident, you can start a claim for any injuries (bodily injury claim) and damages to your car (property damage claim), whether they are permanent or temporary. The first step is to open a claim with the other driver's insurance. Since this is an adversarial process, it is highly recommended that you use an attorney to do this. If the other driver is uninsured or underinsured, you can open a claim with your insurance company. If you are unsuccessful in negotiating an acceptable value with the insurance company, you can file a personal injury lawsuit. In some cases, you may need to pursue claims with multiple insurance companies. No matter which you choose, having an experienced car accident attorney will help you identify the best method for both calculating and recovering damages. Your attorney can negotiate with the insurance companies on your behalf and advise you on when to accept or counter a settlement offer.
Insurance companies will often present a low settlement offer initially, particularly if the injuries are not permanent. If you have been injured in a car accident that wasn't your fault and have incurred medical bills, property loss, loss of work, or any pain and suffering, a personal injury attorney will fight for you.
We fight hard for victims of car accidents because we know what you're up against, and we strongly believe no one should be financially burdened by a car accident that wasn't their fault. Our Fair & Square Fee Guarantee means that when your case is resolved, our attorney fee will never exceed your net recovery. We also offer a free consultation to discuss your case, so if you're a victim of a car accident that wasn't your fault, please contact Arthur Law Firm (419) 782-9881 right away. We can help you get the compensation you need to recover and move on.