Hiring a Car Accident Lawyer in Bowling Green, Ohio is Essential to Getting the Compensation You Deserve
Going through a serious car accident that was not your fault is hard enough, but dealing with the aftermath is more than just an inconvenience. Navigating the legal process and negotiating with the insurance company, all while trying to physically recover from your injuries, can be overwhelming. If you've been seriously injured in a car accident and are facing lost income, mounting medical bills, and the loss of your vehicle, you need help. If you were in a car accident that was not your fault and you are struggling with serious injuries, you need a Bowling Green, Ohio car accident attorney to help you through the process of filing a claim and collecting the damages you are entitled to.
Receiving a Fair Settlement After a Car Accident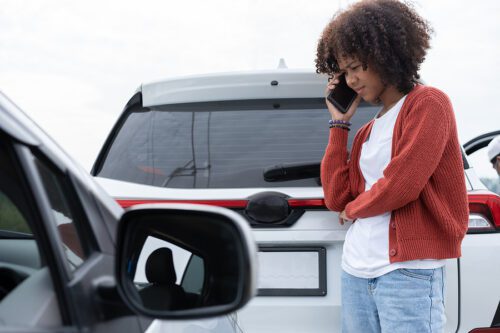 To move forward after a car accident, you need a fair settlement. Some car accident victims who attempt to negotiate without an attorney will make common mistakes that can hurt their case and give the insurance company the upper hand. However, there are things you can do to make sure you receive a fair settlement. The first tip to receiving a fair settlement is to seek medical treatment immediately following the accident and begin the process of documenting your injuries. Follow through with all medical treatments, even if you don't feel you need to. Delaying medical attention or denying recommended treatment can give the insurance company the impression that your accident and your resulting injuries were not very serious.
After seeking medical attention, start the process of gathering documentation about your car accident. Take pictures of your injuries, the damage to your car, and some at the scene. Memories can fade quickly, so get everything in writing or photographs as soon as possible. Finally, understand that the insurance company will be looking for anything that can lower their responsibility. Be careful about what you say, whether it is in person or online, and do not apologize for anything related to the accident, as this can be seen as admitting to fault. Having an attorney means that you will have a guide to navigate you through the process without any costly errors you aren't aware of.
Knowing When to Contact a Car Accident Attorney
You don't want to wait until you are in over your head to contact a car accident attorney. Once you've signed a settlement with an insurance company, you cannot go back and seek further damages, even if you find that you didn't ask for everything you need. The sooner you can contact a car accident attorney after an accident that wasn't your fault, the better. As soon as you hire a car accident attorney, they will take over the negotiations with the insurance company as well as gathering all the documentation and evidence required for your case. In Ohio, you have two years after the car accident to file a lawsuit, but since this whole process takes time, you want to make sure you give your attorney plenty of time to help you through the process.
Hire a Local Car Accident Lawyer in Bowling Green, Ohio
There are many benefits to hiring a local car accident attorney in Bowling Green, Ohio. A local attorney will be familiar with the insurance companies, medical facilities, and law enforcement in the area and can get the evidence they need for your case quickly. The experience in negotiation and calculating damages an attorney can bring to the table will greatly improve the outcome of your case. Insurance companies have teams of lawyers with the goal of settling for the lowest possible amount, and fighting a team of lawyers on your own doesn't put you in a position of strength. Having an attorney of your own to negotiate on your behalf will get you the settlement you need to financially recover. Your attorney will be professional and objective throughout the case and can empathize with what you are going through. Having a Bowling Green, Ohio car accident attorney who is focused on getting you the best recovery possible can make the process much easier to navigate.
Claiming Damages After an Accident
Some damages are easy to determine. An adjuster will use a formula to determine the value of your vehicle damages, whether it is a repair or replacement. You will have medical bills for your recovery. Your employer can attest to your lost wages. Other damages, like what your future expenses will be as a result of your accident, are more nebulous and require experience to calculate. You are also entitled to claim compensation for pain and suffering. An experienced car accident attorney can work with you and your doctors to determine the monetary value of your trauma resulting from this car accident to include in your claim.
Working with the Insurance Company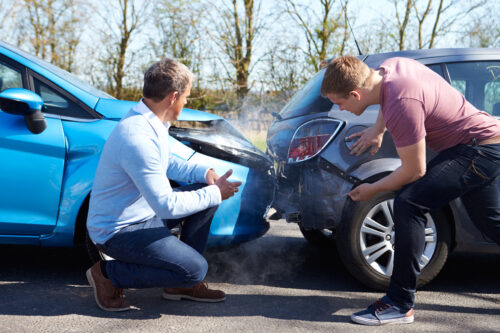 The insurance company may give you the impression that they want to get you the best settlement, and they may portray that they are interested in getting you a settlement you deserve. The best settlement for you and the best settlement for them are not the same. Insurance companies like any other business. They are probably empathetic to what you are going through, but they also have a job to do. Through every claim they are mindful about profits and losses, and paying out a claim is a loss for them. They have a team of attorneys working to hope you accept the lowest possible settlement they offer. One of the tactics used by the insurance company is to try and pressure you to accept their initial offer. They may even insinuate that you need to act fast or lose your right to a settlement altogether. This simply isn't true. They know that you are likely feeling the financial stress and may even delay the process in the hopes that you'll agree to a low offer just to put this trouble behind you. If you are recovering from injuries and facing mounting medical bills, you may be tempted to take whatever they offer to get things moving along. The insurance company is not on your side, and once you agree to a settlement offer, your case is closed. You need a car accident attorney in Bowling Green, Ohio to fight for your rights to fair compensation.
How Much Does a Bowling Green, Ohio Car Accident Attorney Cost?
Every case is different. You will have your attorney fee, but you will also need to cover the costs associated with your case, such as filing fees, covering the expenses of expert witnesses, court fees, and document fees. Don't wait to talk to a car accident lawyer in Bowling Green, Ohio because you are worried you can't afford to have an attorney on your side. Your attorney will likely be able to get you a better settlement than you could get on your own, which makes them well worth their fee. Car accident lawyers will usually work on a contingency basis, meaning that you are not required to pay anything up front and your attorney fees, which will be a percentage of your settlement amount, are paid out of your settlement once your case is resolved. The first consultation with our team at Arthur Law Firm is always free, and our Fair and Square Fee Guarantee ensures that our attorney fees will never exceed your net recovery. You can trust the attorneys at Arthur Law Firm to fight for you without the fear that you will pay more in legal fees than you can recover in your settlement. When you have your free consultation, your attorney will discuss all the fees and payments with you to avoid any surprises later.
Finding a Car Accident Lawyer in Bowling Green, Ohio
You know you need an attorney in Bowling Green, Ohio, but now you need to find the right car accident attorney. Not all car accident lawyers are created equal, and you want an attorney you trust to fight for you. To start, look for an attorney with years of experience and the right knowledge in car accident claims and settlements. Make sure that your attorney has experience in negotiating with insurance companies, particularly in cases like yours. If you've been injured in a car accident in Bowling Green, Ohio, and you were not at fault, contact Arthur Law Firm right away (419) 782-9881 for a free consultation to discuss your case.